One of the greatest things I have been able to do as a librarian (and a parent) is learn the many perks of reading aloud to your kids. It's pushed on almost all parenting websites, articles, magazines, ect ect, but taking the time to truly read to your children can be a task. It doesn't serve them as well for you to just plop down and read whatever you can reach while sitting on the couch (not saying I don't do it from time to time but…). Here are a list of stories to read aloud to your kids right away. Underneath is an explanation of why they are good selections and how to make the most of your story time together.
Chicka Chicka Boom Boom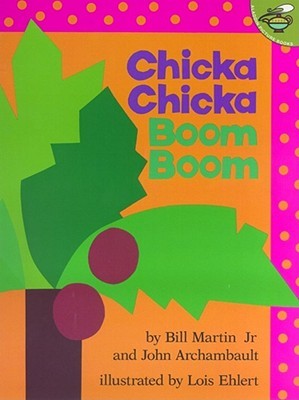 This is a no brainer and almost every parent is already familiar with this book. Obviously when learning to read on their own, a child first needs to know their alphabet. Any story that makes that learning experience fun is a winner in my book. Now why YOU should read it to them is because after you read it the first time you get a since of beat. This story has rhythm to it. Like a soft drum roll that goes through the pages. It's a very sing songy book so not only do you help with alphabet learning but it's also entertaining.
Runny Babbit
As you saw in a previous post I had a grand ole time teaching Silverstein to my students earlier this year. I think as a parent I would tend to read this story more towards first-third graders. The reason it's so great is it's obviously a very silly premise. Funny is always good. But besides just being funny, kids hear the problems in the words. As you read "Runny be quimble, runny be nick, runny cump over the jandlestick" your child will hear and correct the words in their head. This is, in turn, is helping them to learning active listening and strengthening their language skills.
Winnie the Pooh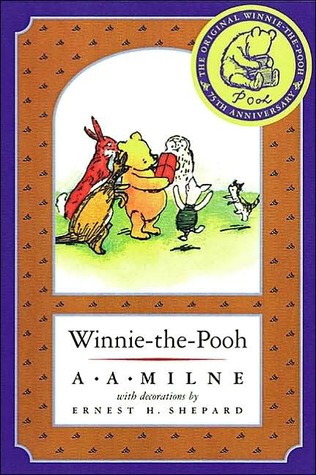 I love Disney, and don't get me wrong, the first Winnie the Pooh movie was spot on. But if all your child knows of Winnie the Pooh is the newer Disney-fied version then you should make sure to read them the classic tale by A.A. Milne. Like with Runny Babbit for older children there are plenty of mistakes in the teddy bear's thinking and writing that you can point out together. It's also a great story to discuss the meaning of.
The Stinky Cheese Man
Fractured fairy tales are all the rage now but this is one of the originals! Jon Scieszka is underrated in my opinion (he has many books in print besides this one) and the mix of humor and language is great for children. Again this one is probably best for kindergarten to third grade.
There's a Wocket in my Pocket
Arguably so, all of Dr. Seuss' books can be considered poetry. There's a Wocket in my Pocket has always been one of my favorites. The mix of real life situations (ie thinking there's something in your closet) with completely unreal answers (ie it's a woset) is easy for a child to grasp. The funny language and made up characters are really good for all ages starting as a toddler.
Any Spot Book
Originally I was not a huge fan of Spot but I have to put him on here because my daughter loves him. These are good books for your child to actually hold and look at. The vivid pictures with short phrases are good for toddlers to kindergarten.