There are three things that I am very passionate about. Three things, that if I were asked five years ago would I care about them, I would have probably answered with "eh not so much". Simple living used to mean being boring, education used to mean finishing college- didn't really care about the general education system, and nutrition meant making sure I ate something in between my three daily energy drinks.
Now these things mean so much more to me.
I would like to start with a nutrition post. I know I've already lost some of you, but I promise I have good reason!
Growing up, I knew what healthy was. I still know what healthy food is. Everyone knows what healthy food is. But do you know just how unhealthy the unhealthy food is? And do you know how unhealthy some of the healthy food is? And do you know why we don't know these things? How are we all not dead yet?
Well, it sounds like we're speeding up to it. I heard a quote recently that I cannot for the life of me remember where I heard it, but in short it said; our generation of children growing up now, will be the first to not live as long as their parents. THAT'S TERRIFYING.
There are plenty of areas to pick on: fast food, sodas, processed foods, etc, etc. But what I
am going to focus on is a food that hurt me. It hurt me deep.
I grew up on bags of off-brand sugary cereals. We also had the "healthy" cereals like Cheerios, Corn Flakes, etc, but those usually got topped with a spoon full of sugar. All of these were mixed with skim milk, so you know, totally healthy breakfast.

This probably sounds pretty normal to most of us. Without these sugary cereals I probably wouldn't have made it through college. Most poor college kids ate Ramen noodles, I ate Captain Crunch. My pregnancies were both a blur of doctors appointments, insomnia, getting fat and swollen, and Fruit Loops. Then I discovered Fruit Loops with marshmallows; forget about it! I could go days just eating that.
*Before I start savagely ripping into cereal companies I want to say that I am only picking on them so hard because I felt the most duped. Yes sugar is blatant but the rest…eh…
Cereal companies are some of the biggest villains in the advertising world. Cartoon characters are featured on almost every cereal that is catered to young children. Why? Because kids like cartoons. They also are easily swayed with brand recognition (hello Disney). Those brightly colored familiar faces are all placed strategically towards the lower shelves where little eyes can see them better. Cereal companies also are great with flowery words that hide some of their horrible ingredients. A few years ago (2013), Kellogs had to pay a few million because they were advertising that Frosted Mini-Wheats helped children focus and do better in school. Obviously that's an unfounded claim but I bet it was totally believable when you saw it on tv. Kellogs also got busted for claiming that Rise Crispies were beneficial to your health. Eh, not so much.
As I have posted about before, my daughter has had emotional problems pretty much since birth, if that's possible. I have an autoimmune disease that is steadily getting worse it seems like with no plausible cause or cure other than medications that I refuse to take. Both of us seem worse off when we have cereal in the morning. Is that science? Not really, but it did make want to do some research.
Youtube brought me to a gentleman who introduced a chemical to me that I had never heard of. Trisodium Phosphate.
I checked my own box at home, and sure enough this isn't propaganda. It was right there in front of me.
"As the cereal maker noted repeatedly, "TSP itself is safe and the amount of TSP in cereals is tiny. It's a water-soluble salt that helps adjust acidity."" This was taken from an article defending General Mills. I understand that as a counter argument but I just can't shake the feeling that I shouldn't be eating a chemical cleaner. Now, it has been compared to baking soda, which can also be used as a chemical cleaner but is found in many baked goods. Possibly the same? I don't know, I'm not comfortable with it because I don't know. And I feel like most people weren't aware of this either.
They are supposedly removing artificial coloring from their cereals slowly but surely so there's that. As of now though, a lot of cereals still have these artificial coloring in them. Let's look at those shall we?
They are known as the Southampton Six by the Center for Science in the Public Interest (which have been pushing for the removal of these dyes). The Southampton Six include: Red 40, Ponceau 4R, Yellow 5, Yellow 6, Quinoline Yellow, and Carmoisine.
Red 40: comes from petroleum distillates or coal tars. Mmmm yummy. Red 40 can cause allergic reactions in "some people". No big whoop, a lot of things do. They can also cause hyperactivity in children especially if they have ADHD or ADD. *Collar pull* eh okay, I mean so can sugar and stuff so go on…it also contains "p-Credsidine, which the U.S. Department of health and Human Services says is "reasonably anticipated" to be a human carcinogen." Ah…well…shit.
On studies done on poor little lab mice, Red 40 caused immune system tumors, lower reproduction success, decreased brain weight, and lowered the chances for their offspring to even survive. The argument is, as usual, it's okay in small doses. The problem is, on FDA labels there is no guidelines that makes companies list how much Red 40 is in their products. Ergo, you have no idea how much you are eating. I think just skipping it entirely would be your best bet. Red 40 can also be called Allura Red, Allura Red AC, and Red No. 40. The other problem is some foods that are not red or orange still contain Red 40. Pickles, dressings, BBQ sauce, and some cheese may have it in there.
Yellow #5 or Tartrazine: I remember in high school hearing that guys that drank Mountain Dew had lower sperm counts.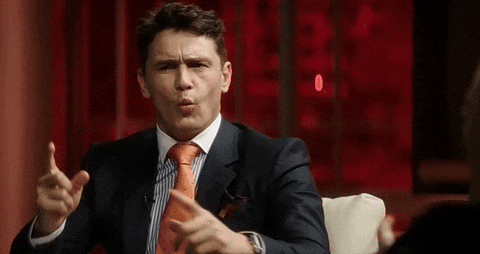 Apparently, this view was widespread enough that the Wall Street Journal ran an article about it and Dear Abby advised her readers to not use Mountain Dew as birth control. The culprit is tartrazine. Again, tartrazine has been linked to hyperactivity in children. In 2010, the FDA actually released a memo that stated "for certain susceptible children with ADHD and other problem behaviors, the data suggest that their condition may be exacerbated by exposure to a number of substances in food, including but not limited to, artificial food colors". Of course this is only going to effect a small number of consumers who have ADHD, ADD, or other mental disorders. There have also been studies done on allergic reactions to Yellow 5, particularly with children on medications, and their inability to fully get beneficial treatments because of it. Yellow 5 is already banned in some European countries.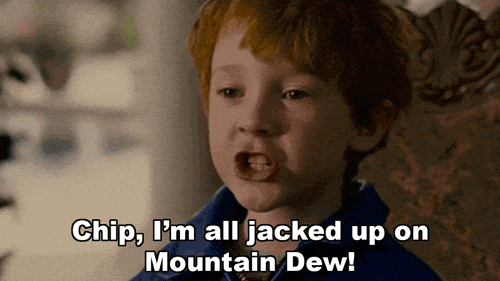 But what about the sperm issue? Apparently there was a study done in 2009 in Algeria and another done in 2010 in India that showed reduced sperm count in mice when they were given tartrazine. Just slightly, mind you, so I wouldn't bank on that for safety.
Blue, dabbodedahboodah: Blue No.1 & Blue No. 2: "Brilliant blue" was originally made from coal tar like red, but now a lot of places are able to make it from an oil base. "Indigotine" is a textile dye. Again, these are both relatively safe when ingested in small amounts but have been linked to hyperactivity. Blue dyes have a unique set of worries because their dangers have been linked more to skin absorption and entering the bloodstream via tongues. A study using pigs and the blue dye showed the dye did indeed enter the bloodstream. This was worrisome because "several studies show that these dyes might inhibit cell respiration".
In addition to dyes there is the ever present argument of sugar and high-fructose corn syrup. Sugar is obviously one of the main ingredients in most children breakfast cereals. There is a laundry list of problems associated with excess sugar consumption: liver damage, diabetes, hyperactivity, obesity, metabolic dysfunction, even things like depression can worsen with too much sugar. It has been proven that sugar is as addictive, or more so, than cocaine. Again, the problem with sugar being on the ingredients list is you are given the grams. So, let's say Golden Grahams has 14 grams of sugar per serving which is probably a cup, or half a cup. What does that mean to you? Probably not much. Food companies are not required to put a percentage next to sugar to show how much you should consume in a day like they do other ingredients. Like so:
I do believe that there are motions to put another label under sugar that says "added sugar". Again though, it will only give you grams, no percentages. It would seem that if they can give you percentages for fat and sodium, they should for sugar too right?
So what am I saying? Do you have to cook a homemade breakfast every morning or risk feeding your kids and yourself poison? No, that would be ridiculous. My daughter loves Lucky Charms. Loves them. Like if a box of Lucky Charms and I were hanging off a cliff and she could only save one I would be worried about my chances for living. However, I will definitely create a better diet that will restrict Lucky Charms, and all the other unhealthy cereals, to very limited consumption. Everything in moderation. So what do you do the rest of the mornings? Here are some things to limit and/or stay away from if you can manage it, and a list of better options:
The Good
Puffins cereal
Cascadian Farms
Kix
Kashi
Oatmeal
The Bad
Lucky Charms- the first ingredient listed is whole grains…that's about where anything nutritious stops. The following ingredient is marshmallows or sugar. However, there is about 3 grams of fiber but there are also color additives. So, it's a battle for this one but on rare occasions I think I will still allow Lucky Charms in my cabinet.
Frosted Flakes- Anything that says "frosted" you should probably not consume in high doses. Frosted Flakes is fat free and all that jazz but high is sugar and carbs. I don't think any dyes to speak of though, so an occasional bowl is probably okay.
Cinnamon Toast Crunch- Surprisingly, this cereal has a little less sugar than it's siblings. I think maybe the cinnamon flavoring helps? I don't know but they are made from whole grain with only 28% of it's calories being from sugar so that's better than some. Still very high in carbs.
Corn Pops- A little less sugar, a little more fiber, but does contain hydrogenated oils. So not an everyday cereal by any means.
The Ugly
Honey Smacks- Used to be called Sugar Smacks but they wanted to sound a little more healthy. They have one of the highest sugar levels of all the breakfast cereals available. No fiber to speak of and an additive that actually makes you overeat makes this one
cereal I will probably not buy again. And this was one of my favorites.
Apple Jacks/Fruit Loops- Huge amounts of sugar, like no fiber, and tons of color additives. Pass.
Crunch Berries- I love the captain, I really do. And apparently most people that make eye contact with him do too (28% of consumers who made eye contact with the Captain bought Captain Crunch). However, I will have to exclude Crunch Berries from my occasional splurge because of the sugar, and the dyes.
Cocoa Puffs- I've never been cuckoo for Cocoa Puffs but even the few times I may crave these sweet chocolate cereals I will have to pass. The second ingredient listed is sugar with no healthy ingredients to combat the amount of sugar per serving.
Reeses Puffs- Although not as high in sugar content as some of the others on my ugly list it is high in color additives.