I haven't actually done any "educational" posts in awhile and my daughter asked me this morning if we could learn about pirates.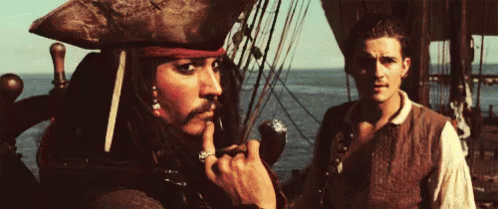 I'm like YES, obviously we can learn about pirates.
Little known fact about me; I used to be obsessed with pirates. I did a research paper in graduate school about Blackbeard as my example of good and bad leadership skills. Peter and Wendy was actually the first chapter book that I read out loud to my daughter. I found myself censoring a few things but I digress-
I decided since I would be looking up some things for her to learn that I would share them with you to add some education to your summer break.
(This post contains affiliate links)
Treasure hunts-
One of the first things you think of, when you think of pirates, is lost treasure. "Booty" it's called. Coins, jewels, and other riches obtained by piracy (theft generally speaking).
Treasure hunts are easy to set up at home. You can use rocks, seashells, plastic money, or their own toys. Hide them around your backyard or in your house. The big treasure prize should marked on a "map".
Is this historically accurate? Not really. Most pirates didn't bury their treasure, they spent it. One of the most famous pirates who did actually have a hidden buried treasure was Captain William Kidd. His loot has since all been found (at least they think so).
Legends and Folklore-
One thing pirates were, were storytellers. If you think about it, all that time on the sea with little to do in between navigating, thieving, and drinking; storytelling and music were a must.
Here is some pirate folklore to share with your family. Most of the stories are ghost stories or legends in nature. Some are about actual historical figures. There are plenty of stories out there about curses and signs of impending doom. A shark following the ship for instance meant death was approaching. Fridays were a unlucky day to sail. Gold hoop earrings could bring the pirate good luck and fortune on their travels. Never change the name of your boat, unless you want to run aground.
Some of the most famous folklore to come from pirates and other sailors were those of the mermaid. Different countries have different takes on what a mermaid is or was, and different ideas on what they looked like. Some believed them to be beautiful and wanting to help sailors get to safety. Most believed mermaids were there to lure men to their deaths.
I love the "You Wouldn't Want to be a…" series. Lucky for you they have a pirate one!
Geography- 
Piracy took place all over the world, but during the Gold Age of Piracy (1650's to 1720's) most of the action was in the Caribbean. They were referred to as Buccaneers if they were Caribbean pirates. Although Pirates of the Caribbean was extremely fictional, the city of Tortuga was quite accurate. It was a high spot for pirates to refresh before hitting the high seas again. Tortuga was off the island of Hispaniola.
Why was this area so hot to trot for pirates? Spanish ships were constantly trying to get gold and jewels back to England and Spain for one. For two, most of the indigenous peoples of the area were killed off in many of the islands thanks to settlements centuries earlier. Three, there were a lot of places to hide.
It was a great time to be a pirate. But all good things come to an end and eventually England got sick of their money and ships going into the sea. The navy started to hunt down pirates in a ruthless movement to end the Golden Age and they succeeded.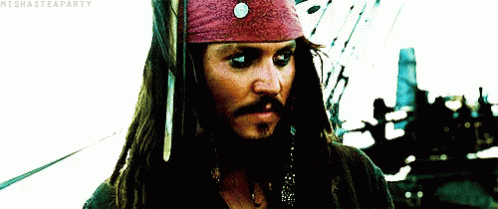 Some resources to learn the geography of the Caribbean:
Geography Lesson: The Wonderfully Diverse Caribbean!
– Map making exercise for older elementary students. Great idea!
 Really cool list of ideas 
 Making steel drums for kids
Just for fun-
For any adult wanting to brush up on their pirate knowledge I highly recommend this book:
And of course the classics: